Car Vs. Tractor Accident near Winter, Wis.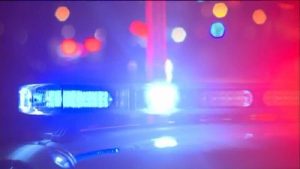 WINTER, Wis. – Sawyer County Sheriff's Deputies and several other agencies responded to the call of a traffic crash on CTH W approximately 1.5 miles south of Winter involving a passenger car and a tractor, on Friday, Aug. 4 around 4:15 p.m.
Both vehicles were proceeding westbound on CTH W when the crash occurred.
Authorities report that the 40-year-old, male operator of the tractor was treated at the scene and airlifted to a Duluth hospital. The two occupants of the passenger vehicle, a 66-year-old male and 48-year-old female were treated at the scene and transported to a hospital in Ladysmith, Wis.
The Sawyer Co. Sheriff's Office is not releasing the names or conditions of the victims at this time.
The incident currently remains under investigation at this time.