109 Salmonella Cases Linked to Papayas from Mexico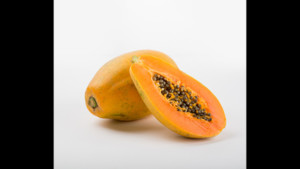 (KMSP) – United States health officials say several people from Minnesota and dozens of others across the country have contracted Salmonella after eating papayas grown on a farm in southern Mexico.
The Centers for Disease Control and Prevention reports 109 people across 16 states, including four from Minnesota, have fallen ill. One person has died and 35 people have been hospitalized from the outbreak.
The outbreak was first reported in July when the CDC warned people not to eat Caribeña brand Maradol papayas after more than 40 people fell ill.
The Carica de Campeche farm in Mexico has been identified as the source of the outbreak. Consumers are advised not to eat Caribeña, Cabi, or Valery brand papayas, which are associated with the farm. Anyone with the papayas in their home should dispose of them immediately.
The FDA is working to identify other brands of papayas that may have originated from Carica de Campeche may issue additional recalls.