Woman Stabbed at Bar in Mountain Iron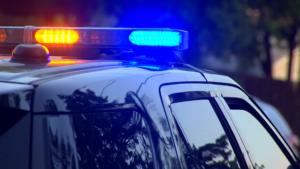 MOUNTAIN IRON, Minn. – St. Louis County Sheriff's Deputies responded to an assault at a bar in Mountain Iron just before 1:30 a.m. on Monday, Aug. 8, according to the St. Louis County Sheriff's Office.
When officers arrived on scene, they located a woman inside the bar with a stab wound to the left side of her stomach. She was transported to to Virginia Regional Medical Center, and then later to Duluth with non-life threatening injuries. Her wounds will require surgery to repair.
A female suspect fled the scene prior to law enforcement arrival.
In the early afternoon hours on Monday, 28-year-old female, of Hibbing, turned herself into the St. Louis County Sheriff's Office in connection with the investigation. She was arrested for 2nd Degree Assault and booked into jail.