Minnesota DWI Courts Aiming to Reduce Drunk Driving
Extra Enforcement on Minnesota roads Aug. 18 - Sept. 3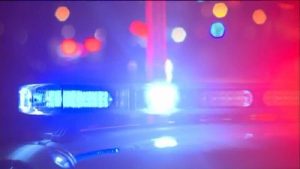 ST. PAUL, Minn. – Extra DWI enforcement on Minnesota roads begins Friday, Aug. 18, according to the Minnesota Department of Public Safety Office of Traffic Safety.
More than 300 law enforcement agencies will be putting extra enforcement on the roads from Aug. 18 to Sept. 3.
As part of a broader effort to protect Minnesotans from the dangers of drunk driving, the DWI Court program focuses on eliminating repeat DWI offenses. The program has been show to effectively reduce rearrests and jail time for repeat offenders. According to an evaluation of Minnesota's DWI courts, the program has reduced recidivism up to 69 percent and completion rates were well above the national average.
"Through education and enforcement, most Minnesotans are making the right choice when it comes to lining up a sober ride. The state has seen a steady decline in DWI arrests over the past ten years, but we still have a long ways to go," said Donna Berger, Office of Traffic Safety director. "One drunk driver is one too many. Those who choose to drive after drinking risk not only their lives but the lives of innocent people across Minnesota. We can significantly reduce the amount of fatalities on our roads if everyone would plan a sober ride before every single time they decide to drink."
There are nearly 266,000 drivers in Minnesota with more than one DWI on their record, according to the DPS.
 Crashes and Fatalities Involving a Driver with One or More DWI Convictions within Five Years Prior to the Crash — 2012 – 2016 (2016 data is preliminary) ​
| | | | | |
| --- | --- | --- | --- | --- |
| ​Year | ​Crashes | Fatalities​ | ​Alcohol-Related Fatalities | ​Speeding-Related Fatalities |
| ​2012 | ​22 | ​23 | ​14 | ​5 |
| ​2013 | ​11 | ​11 | ​8 | ​5 |
| ​2014 | ​26 | ​30 | ​13 | ​9 |
| ​2015 | ​35 | ​37 | ​24 | ​9 |
| ​2016 | ​32 | ​34 | ​18 | ​14 |
| ​Total | ​126 | ​135 | ​77 | ​42 |