Wisconsin Lawmakers Introduce Bill to Relax Mining Rules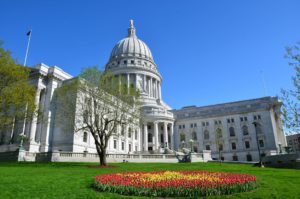 MADISON, Wis. (AP) – Two Wisconsin lawmakers have introduced legislation to repeal a law that requires mining companies to prove they've operated without polluting before they can mine in the state.
The Wisconsin State Journal reports that Republican Sen. Tom Tiffany of Hazelhurst and Republican Rep. Rob Hutton of Brookfield introduced the bill Thursday.
The 1998 law they want to repeal aims to protect the state's waters from sulfide material that is often unearthed by metallic mining.
Tiffany says the Flambeau copper mine near Ladysmith operated safely and is an example of why the restriction isn't needed. The mine operated for four years before closing in 1997.
A federal judge ruled in 1012 that the mine released a minimal amount of copper into the state's waters, but that ruling was later reversed in 2013.