Budget Committee Approves $1 Billion Building Projects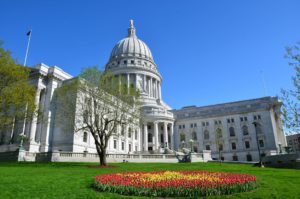 MADISON, Wis. (AP) – The Wisconsin Legislature's budget committee has unanimously approved $1 billion in funding for state building projects.
The committee on Monday voted to fund a number of building projects that Gov. Scott Walker did not include in his budget. Those include about $192 million in seven projects across the University of Wisconsin System, $7 million for a geriatric prison facility and $1 million for unspecified improvements to the basement of the state Capitol.
Other approved projects include $75 million for a new crime lab and regional law enforcement facility in the Milwaukee area and $12.4 million for the state veterans home at King to make a variety of improvements.
An $11 million project to remove and replace the Little Falls Dam at Willow River State Park was also approved.