Leader of Troubled Wisconsin Youth Prison Steps Down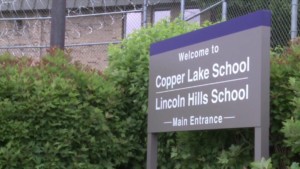 MADISON, Wis. (AP) – The head of Wisconsin's troubled youth prison plans to step down next week.
Lincoln hills/Copper Lake Superintendent Wendy Peterson asked Department of Corrections officials this week to transfer into the role of education director at the facility outside Irma, saying the superintendent's job was taking her away from her family. She will start that position on Sept. 3.
Deputy Superintendent Lori McAllister will run the prison while Corrections searches for a permanent superintendent.
Law enforcement officials have been probing allegations of prisoner abuse at the facility since 2015. A number of inmates have filed federal lawsuits challenging conditions at the facility. Peterson took over as superintendent in April 2016. She replaced Wayne Olson, who quit after just four months on the job.