Fire in Buzzle Township Claims Life of Homeowner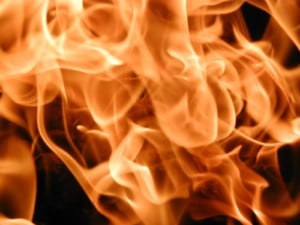 BEMIDJI, Minn. – A man is dead after a residential fire Thursday morning around 6 a.m., according to the Beltrami County Sheriff's Office.
Authorities responded to the call of a residential structure fire in the 17000 block of Buzzle Rd NW in Buzzle Township, 20 miles northwest of Bemidji.
Crews arrived to find the home fully engulfed in flames. Neighbors reported that they believed the homeowner was still inside and had been using garden hoses in an attempt to suppress the flames.
Firefighters worked to gain entry into the home, and once inside they discovered a deceased individual. Authorities have identified the individual as the homeowner, 56-year-old Erich Schissel.
After the initial investigation, the origin of the fire appeared to be in the living room. The cause and source of the fire are still under investigation at this time.