Hibbing Fire Awarded SAFER Grant
WILL ALLOW THE DEPARTMENT TO INCREASE THEIR STAFFING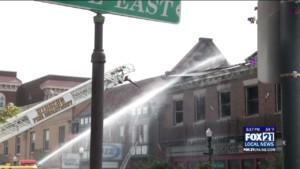 HIBBING, Minn. – The Hibbing Fire Department announced today that they have been awarded the Staffing for Adequate Fire and Emergency Response (SAFER) grant from the Federal Emergency Management Agency (FEMA).
A cost-sharing amount of $937,140 was awarded, $359,237 of the award is the responsibility of the City.
The SAFER grant is a competitive grant in which the Hibbing Fire Department was one of approximately 300 to be awarded the grant.
The grant will allow the fire department to hire four additional career firefighters for a period of at least three years.
According to the fire department, the additional staffing will give them the ability to respond to calls faster and allow for more transfers from the Hibbing hospital.
The position has been posted to the City of Hibbing's website. Applications are being accepted until Sept. 29.