Lift Bridge Resumes Regular Operation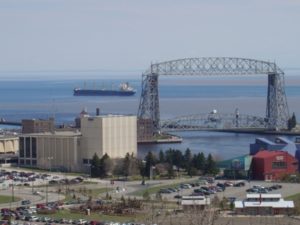 DULUTH, Minn. – The Aerial Lift Bridge will transition out of its summer lift schedule on Tuesday, Sept. 5.
The bridge will no longer lift on the half hour and full hour instead, lifts will be based on requests from water vessel operators for the rest of the shipping season.
Bridge inspections are scheduled to be conducted Sept. 11-12. Traffic and pedestrians will be restricted to one lane of the bridge. Bridge signal lights will manage traffic.
Both lanes of traffic will be open during the evening hours.