Car Show and Drag Race Traffic Advisory
SEPT 9-10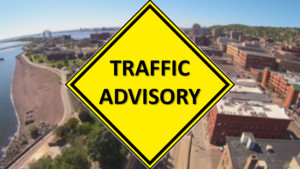 DULUTH, Minn. – The Duluth Police Department has issued a traffic advisory for this weekend for the Kia of Duluth Car Show and Time Trails on Garfield Avenue.
The event will be held Saturday, Sept. 9 and Sunday, Sept. 10.
Garfield Avenue will be closed to thru traffic between Railroad Street and Nelson Street from 6:30 a.m. to 5 p.m. Saturday and 6:30 a.m. to 7 p.m. on Sunday.
Access to the event will be from West Superior Street to Garfield Avenue or from Railroad Street to Garfield only.
Vehicles coming off I-535 to Garfield will not be able to get to the event. Access can be obtained from 27th Ave West or 5th Ave West.
Goodwill and Charter will be accessible from the I-535 off-ramp to lower Garfield Ave/Port Terminal.