Color Vibe 5K Traffic Advisory, Sept. 9
Race is set to begin at 8 a.m.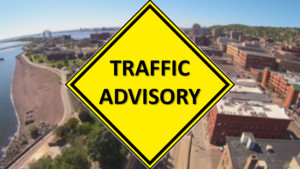 DULUTH, Minn. – The Duluth Police Department has issued a traffic advisory for Saturday, Sept. 9 in the Miller Hill area of Duluth.
The Color Vibe 5K Race will begin in the Miller Mall Lot and travels out onto Decker Road, to Anderson Road where runners will turn and head back in the same direction.
Decker Road will be closed to traffic from Mall Drive to Anderson Road from 7:30 a.m. to approximately 10 a.m.
Motorists driving in the area should be aware of street closures and watch for officers directing traffic.