House Passes $7.9B Harvey Disaster Aid Package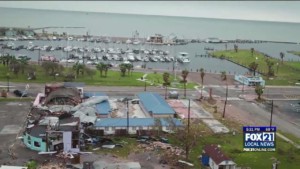 WASHINGTON (AP) – The House has passed a $7.9 billion Harvey aid package. Republicans and Democrats united behind help for victims of that storm even as while an ever, more powerful new hurricane bore down on Florida.
The 419 to 3 vote Wednesday sent the aid package – likely the first of several – to the Senate in hopes of sending the bill to President Donald Trump before dwindling disaster reserves run out at the end of this week.
Texas Rep. John Culberson, whose Houston district was slammed by Harvey, promised that "help is on the way."
Senate Republicans hope to add an increase to the government's borrowing limit, but Democrats announced Wednesday that they only support a short-term increase.
Some New York Democrats reminded Texas Republicans of their vote opposing superstorm Sandy aid five years ago.