Temporary Lane Closures Along I-35 in Carlton County
SEPT. 7-11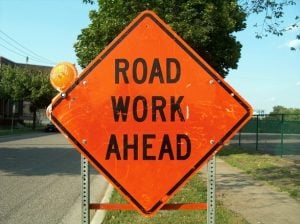 DULUTH, Minn. – motorists traveling north and southbound on I-35 from Barnum to Scanlon may encounter some temporary single lane closures Sept 7-11, according to the Minnesota Department of Transportation.
MnDOT will be working to paint stripes on the recently installed pavement along this stretch of 35.
Motorists are asked to drive with caution around and in all work zones.