Range Regional Airport Receives Over $3.7 Million for Safety Improvements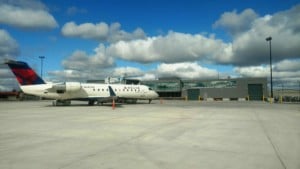 HIBBING, Minn. – The U.S. Department of Transportation has awarded a grant of $3,729,074 for safety improvements at the Range Regional Airport in Hibbing. Senators Amy Klobuchar and Al Franken, along with Rep. Rick Nolan, made the announcement Monday.
"Improving the safety of our infrastructure serves as a down payment on the long-term economic well-being of Minnesota and the country," Klobuchar said. "By investing in the Range Regional Aiport, we are helping provide the safe services Northern Minnesotans rely on."
"Range Regional Airport is a vital part of the local economy and provides critical air travel to Minnesotans in St. Louis County," Franken said. "These funds will allow regional leaders to invest in future economic health and continue to provide efficient services to passengers and businesses."
"Range Regional Aiport is such an integral part of the foundation that supports our economy here on Minnesota's Iron Range – the good paying jobs in mining, manufacturing, timber, and tourism, along with growth for our small businesses," Nolan said. "These funds will help ensure that Range Regional continues to be one of the best small airports in Minnesota and the nation."
This grant will allow for the airport to improve drainage systems, install runway and taxiway lighting, install runway vertical/visual guidance system, reconstruct taxiways, and rehabilitate airport beacons.