Duluth Police Respond to Stabbing on Lake Avenue and 4th Street in Duluth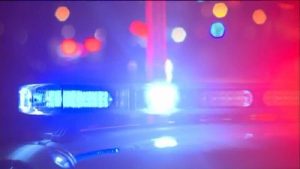 DULUTH, Minn. – Duluth Police responded to the report of a stabbing at Lake Avenue and 4th Street Monday evening, just before 9 p.m.
The stabbing was reported 3rd hand to police, officers were unable to locate the victim of the suspect at the location of the incident. Officers surveyed the area for evidence of a stabbing and were unable to locate a scene. Authorities contacted area hospitals, none of which had a stab wound victim at the time.
Around 11:30 p.m., a hospital contacted authorities and indicated they now had a patient with a stab wound. The female victim received non-life threatening injuries, according to Duluth Police.
Based on statements from the victim, officers were able to develop probable cause for second-degree assault charges for a female suspect, who was located Tuesday afternoon, according to Duluth Police.
Authorities state that the victim and suspect were known to each other.