Wisconsin Assembly Begins Budget Debate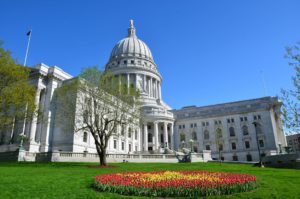 MADISON, Wis. (AP) – The Wisconsin Assembly has begun debate on the $76 billion state budget, more than two months after their work was supposed to be done.
Republican Assembly Speaker Robin Vos is defending the plan, saying that there is something for everyone to like in it, including tax cuts and more funding for K-12 public schools.
But Democratic Minority Leader Peter Barca says the budget is rigged against working families and doesn't come up with a long-term funding solution for roads. Instead, the state is delaying projects and borrowing $400 million.
Democrats are beginning their attack on the budget focusing on a proposal to eliminate the prevailing wage, a move opposed by construction unions.
The Assembly planned to vote on the budget Wednesday night.