Wisconsin Senate Begins Budget Debate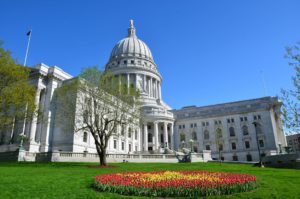 MADISON, Wis. (AP) – The Wisconsin Senate has begun debating the state budget 11 weeks after the $76 billion spending plan was due.
Republicans entered the day one vote short of the 17 they needed to pass the plan. But Republican Sen. Luther Olsen says there are 19 GOP votes for the plan. Democrats are united against it.
If the Senate passes the budget without any changes, it will go to Gov. Scott Walker for his signature. The ASsembly passed the budget on Wednesday.
It was due on July 1, but squabbling among Republicans caused the delay. Spending continued at current levels during the impasse.