2 Students Arrested for Threats Against Ashland School District
BOTH ARE FACING TERRORISTIC THREAT CHARGES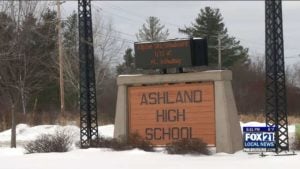 ASHLAND, Wis. – Ashland School District has received two separate threats, according to the Ashland Police Department.
According to the release, on Sunday, Sept. 17, a concerned citizen said they observed a threat to Ashland High School on a Snapchat account.
The Snapchat featured a picture of two boxes of shotgun shells and said, "Don't come to school Monday."
Police investigated to reveal a 14-year-old male has posted this and told officers he did it as a joke. The teen has been taken into custody. Authorities have stated he will be charged with Terroristic Threats to a School.
On Monday, Sept. 18, a mass email was sent out state "Everyone needs to leave the school." Authorities immediately investigated and traced it back to a 15-year-old male at Ashland High School. The male indicated to investigators that he did it so he would have people to talk to, according to the release. The teen was also taken into custody and is expected to be charged with Terroristic Threats to a School.
The Wisconsin State Statute indicating a Terroristic Threat states 1a. "The actor intends to prevent the occupation of or cause the evacuation of a building, dwelling, school premises, vehicle, facility of public transportation, or place of public assembly or any room within a building, dwelling, or school premises.