Gov. Walker Thinking of Running for Governor Again
Walker Will Make Announcement in November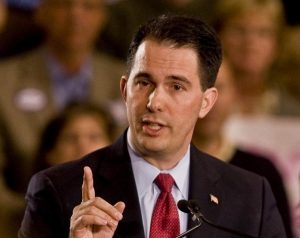 MADISON, Wis. (AP) -Republican Gov. Scott Walker is hinting that he'll officially announce his bid for a third term in November.
Walker told WTMJ-AM radio on Monday that an announcement during the first week of November would make sense since that would mark a year until the election and his birthday is that week.
He added that it's no secret that he's interested in what he called "sticking around for a while."
Political activist Mike McCabe, state Rep. Dana Wachs of Eau Claire, Milwaukee businessman Andy Gronik and state schools Superintendent Tony Evers have already declared they're running as Democrats. Numerous other Democrats are considering runs as well.