Little Falls Man Facing Drug Charges After Grand Rapids Bust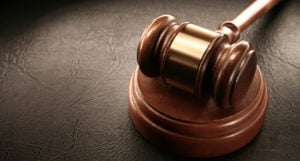 GRAND RAPIDS, Minn. – A Little Falls, Minnesota man has been charged with several drug charges after a drug bust at a Grand Rapids motel, according to Itasca County District Attorney, John J. Muhar.
On the morning of Sept. 18, Grand Rapids police received information that 54-year-old Mark Batters was dealing methamphetamine from a room at the Sawmill Inn. Batters
Batters was stopped by police and detained in his vehicle after he checked out of the Inn. Officers obtained a search warrant to search Batters, his motel room, and vehicle, according to the criminal complaint.
Investigators recovered multiple baggies of meth weighing over 81 grams inside Batters' vehicle. Also, a glass pipe containing methamphetamine residue, over $1,000 in cash, and marijuana were located inside the vehicle, according to the complaint.
Attorney Muhar reports that Batters made his first appearance in Itasca County District Court, on Wednesday, Sept. 20. Batters was charged with one count of felony First Degree Sale of Methamphetamine, one count of felony First Degree Possession of Methamphetamine, two counts of felony Fifth Degree Controlled Substance Possession, and one count of petty misdemeanor Possession of Drug Paraphernalia.
The court has set his bail at $100,000 without conditions and $50,000 with. Batters is due back in court on Nov. 27 at 10 a.m.