Car Versus Motorcycle Crash in Esko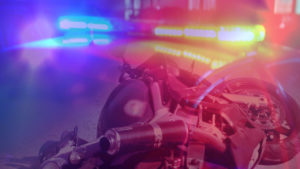 ESKO, Minn. – Early Thursday morning just before 5 a.m., the Carlton County Sheriff's Office received the report of debris all over the roadway at Stillmeadow Road and Juntunen Road in Esko.
The reporting party also stated a male wearing a reflective jacket was stumbling between the roadway and the ditch; they believed maybe a motorcycle had wiped out, according to authorities.
Deputies responded to the scene and found the driver of a motorcycle had been in an accident. The motorcyclist was a 44-year-old Esko man.
Officers later found the driver of a passenger car with extensive front-end damage parked some distance from the accident scene. The driver was identified as a 29-year-old Two Harbors man.
The motorcyclist was transported to Essentia Health with head injuries and lacerations, his condition is unknown at this time.
The driver of the passenger car was transported to Cloquet Memorial Hospital for an evaluation and did not sustain any life-threatening injuries.
The accident is currently under investigation.