Lost Hunter Located in Nemadji Forest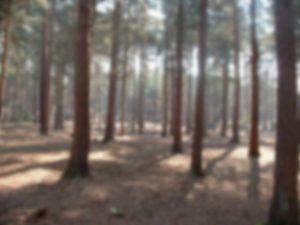 PINE COUNTY, Minn. – Around 6:45 a.m., on Tuesday, Sept. 19, the Pine County Sheriff's Office received information about a lost hunter in the Nemadji Forest area of Pine County.
The missing hunter was the caller and due to poor cell phone connectivity, information at the time was limited.
Deputies responded to the area the call was believed to have originated. Authorities, friends, and family assisted in the search of ATV trails.
A Pine County officer was able to exchange text messages with the hunter until cell phone connection was lost. As of Tuesday evening, it was believed that the hunter's cell phone no longer held a charge.
During the course of Tuesday and Wednesday, in excess of fifty searchers were in the Pine County area alone, according to the sheriff's office. Searches were also being conducted in Douglas County, Wisconsin, due to the extent of the search area – Nemadji forest encompasses nearly 92,000 acres and hundreds of miles of ATV and snowmobile trails.
Aerial searches were also put into place, but due to the heavy foliage still in place, it was difficult for authorities to locate anything on the ground.
After numerous searches, on Thursday morning, just after sunrise, a helicopter from the Minnesota State Patrol located the missing hunter. Rescue crews airlifted the hunter form the island via a rope/harness system. He was transported to a farm field near Nickerson where medical personnel were waiting.
The hunter, identified as Robert Kniefel, 61, of Lakeville, was reunited with family. Kniefel told authorities he had water and food with him, and rationed it as he knew help was looking for him.
Video of the rescue from the Minnesota Department of Public Safety: