Walker Signs State Budget Nearly 3 Months Late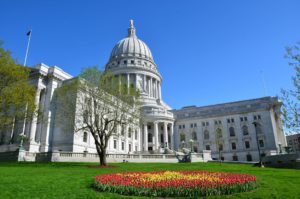 MADISON, Wis. (AP) – Wisconsin Gov. Scott Walker has signed the $76 billion state budget into law nearly three months after it was due.
Walker on Thursday signed the two-year spending plan at an elementary school in Neenah surrounded by students, teachers, Republican lawmakers, and others.
The budget increases state aid for K-12 schools, but also expands the private school voucher program. It freezes tuition at University of Wisconsin campuses and increases funding for higher education, but does not make up for cuts in the last budget.
The budget also increases fees on hybrid and electric cars but does not include a long-term funding solution for roads.
It would slightly reduce property taxes on the typical home, but proposed income and sales tax cuts were rejected by the Legislature.