Wisconsin Elections Targeted by Russian Hackers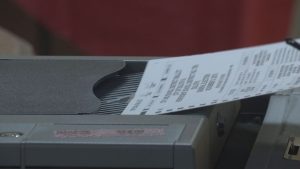 MADISON, Wis. (AP) – The U.S. Department of Homeland Security says Wisconsin's voter registration system was unsuccessfully targeted by Russian hackers.
Wisconsin was one of 21 states notified Friday of the attempted hacking. Wisconsin elections Commission administrator Michael Haas says the attempted hack had no effect on Wisconsin's systems or the outcome of the election.
Haas says security provided by the state successfully protected Wisconsin's systems. And he says the Department of Homeland Security confirmed there was no breach or compromise of Wisconsin's data.
The state Elections Commission says DHS told it that Russian hackers scanned Wisconsin's internet-connected lection infrastructure likely seeking specific vulnerabilities such as access to voter registration databases.
Haas says he is seeking more information from Homeland Security.