Reinsurance Signoff Sparks Fight to Save MinnesotaCare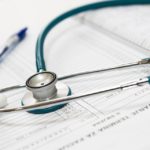 ST. PAUL, Minn. (AP) – State officials aren't sure how they'll cope with hundreds of millions of dollars in federal funding cuts for Minnesota's health care program for the working poor.
The state got some good news last week as the federal government signed off on a new program to help lower insurance premiums for 2018. But it's also causing headaches: That approval was paired with an estimated $369 million cut in federal support for MinnesotaCare.
MinnesotaCare covers roughly 90,000 residents Gov. Mark Dayton said Monday they're still pushing the federal government to reverse those planned cuts.
Democratic gubernatorial candidate and state Rep. Tina Liebling says the state should scrap the so-called reinsurance due to those cuts. But Dayton says it may be too late.
The governor says any cuts won't affect consumers in 2018.