Glensheen Mansion to Open Doors for Free Tours Wednesday
Wednesday: Night at the Museum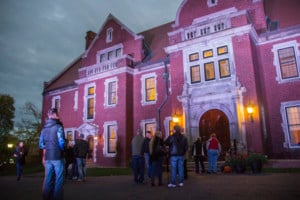 DULUTH, Minn. – Glensheen Mansion is opening its door to the public Wednesday, and lucky for visitors, it's for free.
This is all part of the annual Night at the Museum event.
The gates will be open from 6:00 – 9:00 p.m. on Wednesday, October 4, but Glensheen officials recommend getting in line early.
Other than the free, self-guided tours, there will be a cash bar and food trucks.
Last year, 1,700 people visited the mansion for a free tour.
For more information, head to glensheen.org.