Republicans Running for Minnesota Governor Support Voter ID
Idea Already Rejected in 2012 Statewide Vote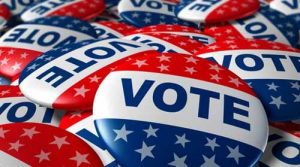 ST. PAUL, Minn.-Four Republicans running for governor in Minnesota all support requiring voters to show identification at the polls, despite the idea being rejected during a 2012 statewide vote.
The candidates are Hennepin County Commissioner Jeff Johnson, former Republican Party chair Keith Downey, state Rep. Matt Dean and state Sen. Dave Osmek.
Minnesota Public Radio reports the candidates say the 2012 vote isn't the last word on the issue. Only 46 percent of voters supported the proposed state constitutional amendment on voter identification.
The candidates say the issue was defeated because of an unsuccessful campaign and that they believe most Minnesota residents favor photo ID voting requirements.
Opponents say such policies discriminate against the elderly, poor and minority voters who are less likely to carry identification.      ___