County Board Approves New Liquor Sales Hours for One Day
Liquor Law Changing Temporarily Due to Early Vikings Game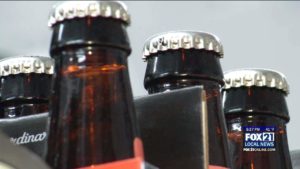 DULUTH, Minn.-The St. Louis County Board temporarily changed the hours when liquor can be sold in the county on Oct. 29.
Liquor sales will be allowed to begin at 8 a.m. that day, rather than the usual 10 a.m. The reason being is the Vikings play at 8:30 a.m. that Sunday because they are going to be in England against the Cleveland Browns.
The resolution applies to any establishment that is licensed by the county to sell alcohol.