Agencies Team Up for Warrant Resolution Day in Duluth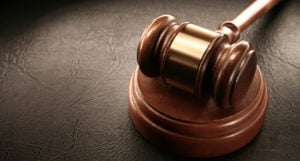 DULUTH, Minn. – St. Louis County District Court in Duluth is partnering with local prosecutors, law enforcement agencies, the public defender's office, and Community Connect to hold a Warrant Resolution Day on Thursday, Oct. 26 from 11 a.m. to 3 p.m. at the Damiano Center, 206 W 4th Street.
Individuals with outstanding warrants from anywhere in the state of Minnesota will have the opportunity during the event to speak with a public defender or prosecutor to arrange to pay outstanding fines or conduct a hearing before Sixth Judicial District Chief Judge Sally Tarnowski regarding their warrant.
Representatives from the Sixth District Public Defender's Office, Duluth City Attorney's Office, St. Louis County Probation, St. Louis County Sheriff's Office, and the Driver Diversion Program will be on site for the event to answer any other questions or concerns.
This event is designed to simplify the process of resolving an outstanding warrant, with the goal of helping people avoid being arrested or detained.
Individuals can determine if they have an outstanding warrant in St. Louis County by visiting www.stlouiscountymn.gov.