Officer-Involved Shooting in St. Cloud, Minnesota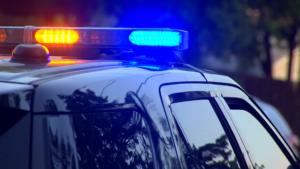 ST. CLOUD, Minn. (KMSP) – The Minnesota Bureau of Criminal Apprehension is investigating an officer-involved shooting that happened late Monday night in St. Cloud. The man shot by police is expected to survive, and the initial investigation indicates the man fired a weapon at some point.
According to the BCA, a Stearns County sheriff's deputy and several St. Cloud police officers were investigating a possible assault shortly before midnight Monday. As part of the investigation, the officer and deputy knocked on the door of a home on the 7000 block of Northwood Lane in St. Cloud.
According to the preliminary investigation, shortly after investigators knocked on the front door, an armed man broke out a back window and ran. Evidence at the scene is consistent with the man firing his gun, and at one point the deputy fired his weapon.
The man shot by police sustained non-life-threatening injuries. Two officers also deployed Tasers while taking him into custody. First aid was provided at the scene and the man was taken by ambulance to St. Cloud Hospital where he is being treated for his injuries.
BCA crime scene investigators recovered a handgun at the scene.
Neither the Stearns County Sheriff's Office nor St. Cloud Police Department use body cameras. Investigators are still trying to determine whether squad cameras captured video of the incident.
The Stearns County deputy and four St. Cloud police officers involved in the incident have been placed on standard administrative leave.
"The BCA is in the very early stages of its investigation," the agency said in a news release. "The BCA will provide additional information about the incident, including the officers' and subject's names, once the initial round of interviews with incident participants and any witnesses is complete."
The BCA will present its findings without recommendations to the county attorney for review once the investigation is complete.