Wisconsin Unemployment Rate Ticks Up in September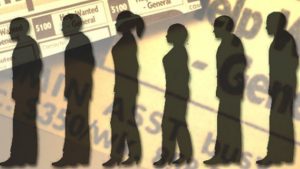 MADISON, Wis. (AP) – Wisconsin's unemployment rate ticked up in September, increasing 3.4 percent to 3.5 percent.
The state Department of Workforce Development reported the employment information on Thursday. It remains below the national unemployment rate of 4.2 percent.
The state gained 5,900 private sector jobs between August and September.
Workforce Development Secretary Ray Allen says the 2.5 million people working in private sector jobs in September is an all-time high.
Allen says Wisconsin is "more than ready to meet the workforce needs of current and future employers."
Wisconsin has been struggling with a well-documented workforce shortage problem. As of Thursday there were more than 102,000 job openings posted on the state's official jobs website.
Walker has also emphasized the need to tackle the worker shortage problem, making it a focus of his second term.