Winter Anglers Allowed 1 Walleye on Mille Lacs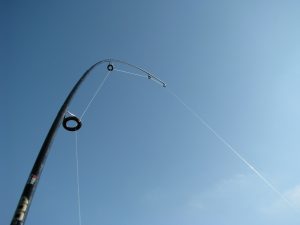 MILLE LACS, Minn. – The Minnesota Department of Natural Resources has announced that anglers will be allowed one walleye when the winter season opens on Dec. 1.
Winter anglers will be allowed one walleye 20-22 inches or one longer than 28 inches.
The DNR selected the size regulations to protect the walleye spawning population on the lake, which is largely comprised of walleye hatched in 2013, according to the DNR.
In recent years, conservative regulations on Mille Lacs have protected the younger spawners to-be so they can replace the older spawners, which is necessary to sustain population.
Insights from annual fall surveys
Mille Lacs fall walleye population survey, known as an "assessment," showed that the 2013 year class continues to dominate the population. The catch of walleye hatched in 2014, 2015 and 2016 was below average. Fish hatched this spring were caught in good numbers but it's uncertain if those numbers will remain as the 2017 year class progresses through its first, second and third years.
"During the past 15 years, our studies show fewer and fewer young walleye surviving to their third year," Pereira said. "Young fish not surviving has put Mille Lacs' walleye population in the unfortunate situation it is now. Whatever is causing that mortality is the root problem."
The assessment also looks at food abundance and walleye health. Perch 1-2 years old were caught in low numbers and the number of young-of-year perch was above average. The number of young-of-year tullibee caught was near average.
Perch and tullibee are the primary food source for Mille Lacs' walleye, which are showing negative effects from a lack of adequate food. That shortage may be driving the hot walleye bite anglers have experienced on Mille Lacs.
Complete winter regulation information for Mille Lacs Lake is available on the DNR website at mndnr.gov/millelacslake.