Key Court Hearing for State Official in Flint Water Scandal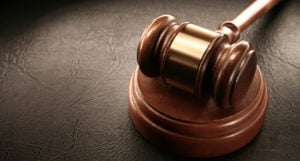 FLINT, Mich. (AP) – A judge has begun hearing testimony against a Michigan official who faces criminal charges tied to a Legionnaires' disease outbreak during the Flint water crisis.
Dr. Eden Wells is the state's chief medical executive. She's charged with involuntary manslaughter, obstruction of justice, and lying to an investigator.
The state attorney general says Wells and others could have saved lives by telling the public about the Legionnaires' outbreak. It wasn't disclosed until January 2016.
The first witnesses Monday included a former environmental regulator, Jim Sygo, who said he talked to Wells about legionella bacteria in 2015. Some experts have blamed the outbreak on Flint's used of the Flint River for water.
A judge must decide if there's enough evidence to send Wells to trial. The hearing will resume Tuesday.