Catholic Diocese of Duluth Reaches $9 Million Settlement in Sexual Abuse Case
Deal Contingent on Court Approval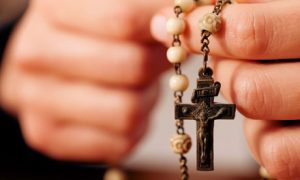 DULUTH, Minn.-The Diocese of Duluth's multiple insurers have reached a settlement in a bankruptcy case that stems from clergy sexual abuse.
Their insurer, Catholic Mutual, will give $8,950,000 toward the case. If it's approved by a bankruptcy court, it will go to the claimants in sexual abuse cases.
"The agreement must be approved by the bankruptcy court and is contingent on confirmation of a consensual plan of reorganization agreed to by all parties, which is not imminent despite negotiations," said the attorneys in the case in a prepared statement.
Approval of the settlement could happen Jan. 4.
The Diocese of Duluth filed Chapter 11 bankruptcy on Dec. 7, 2015, after it was served with several clergy sexual abuse lawsuits and faced an approximately $4.8 million judgment resulting from a clergy abuse civil trial.
Fox 21 reached out to the Diocese earlier today, and their communications director Kyle Eller released this statement:
"The settlement with Catholic Mutual filed with the bankruptcy court Nov. 8 is a major step forward for the diocese and for abuse victims. The diocese has always wanted to provide compensation to victims in the most just way possible and to emerge from bankruptcy as soon as we can. This settlement represents progress toward both goals. The settlement is a collaborative effort among the affected parties, and it's one the diocese supports and believes to be fair. We know that compensation alone is not sufficient to address the pain caused by members of the clergy. Bishop Sirba and the clergy and faithful of the diocese continue to offer their prayers and support to all victims in hope of healing."