Bentleyville Remains Nation's Largest Free Lighting Display
Coffee Conversation: Bentleyville Tour of Lights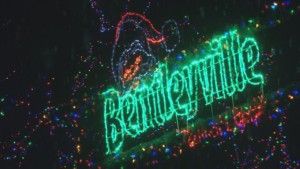 DULUTH, Minn. – With the holidays right around the corner, giant lighting displays are beginning to take over Bayfront Festival Park in Duluth.
This is for Bentelyville Tour of Lights.
Nearly four million lights fill the nation's largest free walk through lighting display.
Through the walk, there are stops for complimentary hot cocoa, cookies, popcorn and roasted marshmallows.
Children will also be able to meet with Santa, Mrs. Claus, and Rudolph.
The lighting display will be open November 18 through December 26 this year.
It will be open from 5:00 – 9:00 Sunday-Thursday, and 5:00 – 10:00 Friday-Saturday.