St. Louis County to File Lawsuit Against Opioid Manufacturers
Resolution Was Passed Unanimously by County Board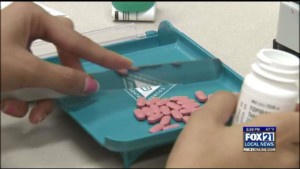 DULUTH, Minn.-The St. Louis County Board unanimously passed a resolution today to start litigation against pharmaceutical opioid manufacturers and distributors.
"Three primary manufacturers and three primary distributors are responsible for the manufacture and distribution of over 90 percent of the prescription opioids in this country," the county board's resolution read. "In addition to the devastating health impacts suffered by the county's citizens, law enforcement and social services resources have been stretched nearly to the breaking point in addressing this recognized crisis."
St. Louis County is not the only municipality that is suing the opioid manufacturers and distributors, but many other organizations are taking part in the lawsuits across the country. The hope from the lawsuits is to receive monetary compensation from the businesses involved in opioids, to help battle the addiction problems in each community.
"I think a really important part is saying this can't go on the way it's been and we as a community, as elected officials, are going to do something," said Frank Jewell, county commissioner.
The new resolution will also allow the county attorney to hire an outside counsel to help him in the legal fight.
"We will seek to hold them responsible for any misconduct related to opioid marketing and any misconduct related to improperly oversupplying portions of the market. Any relief obtained will hopefully directly serve and benefit our fellow citizens in St. Louis County," said County Attorney Mark Rubin.
In St. Louis County, there were 167 overdose deaths between 2011 and 2016.