Pedestrian Hit and Run in Duluth, Police Searching for Suspect
Incident happened Friday, Nov. 17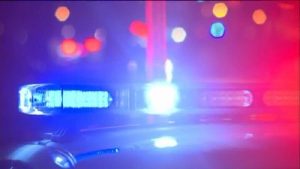 DULUTH, Minn. – Duluth Police responded to the report of a motor vehicle crash involving a pedestrian at 13th Avenue East and London Road on Friday, Nov. 11 just before 8:30 p.m.
According to police, officers arrived on scene and located a 49-year-old female who had been struck while crossing the street. She was transported to the hospital with non-life threatening injuries.
The vehicle involved is described as possibly a later model Dodge Charger, gray in color with Minnesota license plates – number unknown, driven by a male. The vehicle involved left the scene prior to officer arrival.
The passenger side mirror, believed by police to belong to the vehicle, was found at the scene. Witnesses reported other front end damage included the passenger side headlight broken as a result of the crash.
The Duluth Police Department Crash Investigation unit is asking for the public's assistance in locating the vehicle. Anyone with information is asked to call the department at 218-730-5120.