Winter Skating Parties with the UMD Bulldogs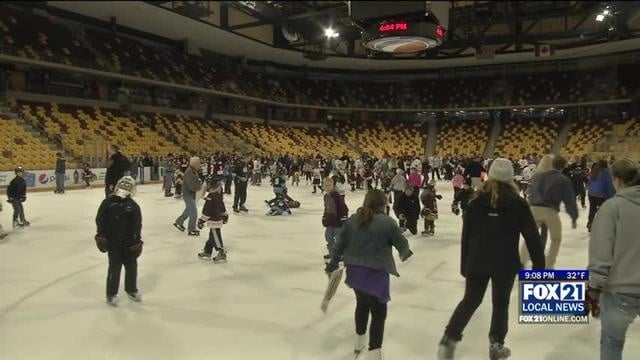 DULUTH, Minn. – The Duluth Parks and Recreation along with AMSOIL Arena and University of Minnesota Duluth Bulldog Hockey Teams are inviting the public to free winter skating parties at AMSOIL Arena.
Sunday, Nov. 26 from 4-6 p.m. – skate with the Men's Hockey Team
Sunday, Jan. 7 from 3-5 p.m. – skate with the Women's Hockey Team
The public is invited to come out for this free event. Bring your own skates! No chairs, sticks, pucks, or shoes are allowed on the ice.
Prizes and music will be provided for the event. Kids 10 and under must be accompanied by an adult and helmets are recommended for those under the age of 18.