Assembly Leaders Refuse to Release Harassment Complaints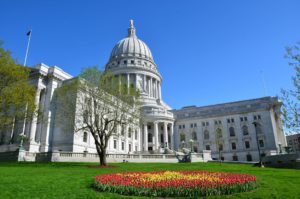 MADISON, Wis. (AP) – Assembly leaders say complaints about sexual harassment or misconduct by legislators or their staffers shouldn't be released to the public.
Republican Speaker Robin Vos and Democratic Minority Leader Gordon Hintz said during a news conference Tuesday that there have been complaints filed in the past but they shouldn't be released to protect people's privacy. Vos added that complaints are confidential personnel records.
Vos says he's focused on making sure victims get justice. Asked how the public can believe he's doing anything without releasing the records, Vos noted Republicans removed former Rep. Bill Kramer from his leadership position in 2014 after Kramer was accused of sexually harassing a lobbyist and a legislative staffer and groping a woman's breasts in a parking lot.
Republicans also asked Kramer to resign but didn't impose any sanctions.