Difficult Driving Conditions Expected Late this Afternoon, Evening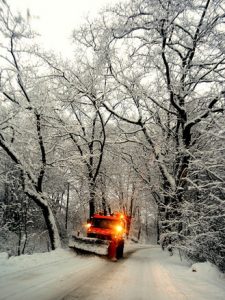 DULUTH, Minn. – A large weather system is moving into northern Minnesota that is expected to create difficult driving conditions in the region.
The Minnesota Department of Transportation is advising motorists to watch the weather carefully as road conditions often deteriorate quickly.
Rain has been falling across the region, leaving roads wet, which can rapidly freeze when temperatures drop. Freezing rain is expected, as rain shifts to snow, which is expected to be near blizzard conditions as winds pick up.
MnDOT is staffed and is already plowing in areas.
Motorists should remember to:
Don't travel unless necessary.
Check road conditions at www.511mn.org or call 511
Be patient and remember snowplows are working to improve road conditions for your trip.
Stay back at least 10 car lengths behind the plow, far from the snow cloud.
Stay alert for snowplows that turn or exit frequently and often with little warning. Plows may also travel over centerlines or partially into traffic to further improve road conditions.
Slow down to a safe speed for current conditions. Snowplows typically move at slower speeds.
Remember that it takes time to get roads back to good driving conditions after storms such as this.