Glensheen Mansion Celebrates Christmas in True Congdon Form
More than 25 Christmas Trees Fill Historic Mansion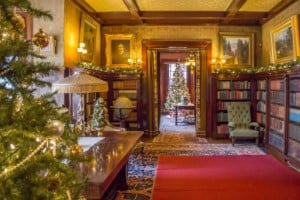 DULUTH, Minn. – Christmas is just a few weeks away and the folks over at Glensheen Mansion are already celebrating.
The Historic Congdon Estate is decked out with lights, garland, and more than 25 Christmas trees.
Christmas tours are in full swing at the mansion.
All tours have a little Christmas flair with the beautiful decorations, and there's even a Candlelight Christmas Tour.
Throughout the mansion, little elves are hidden to give children a fun hunt to participate in.
As a bonus, at the end of each tour, Christmas cookies baked with Clara Congdon's recipe are handed out.
For more information, head to glensheen.org.