Strength in Community Scholarship Supports Northland Education
FOX 21 Offers $21,000 Worth of Scholarships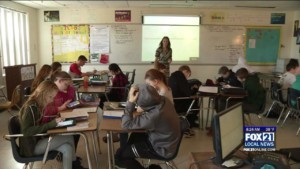 DULUTH, Minn. – FOX 21, along with partners, is once again giving back to students in the Northland.
This is through Fox 21's Strength in the Community Scholarship.
It aims at educating students in the Northland who are looking for jobs in the Northland.
If you're a high school senior with a GPA between 2.5 and 3.5, be sure to get your application in by the January 15th deadline.
The application can be found on the Duluth Superior Area Community Foundation website.
Fox 21 and our generous sponsors have a total of $21,000 dollars to award to local students in our community.