Wisconsin Senate Clerk Has Received 2 Sexual Harassment Complaints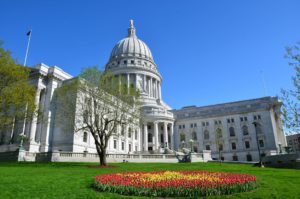 MADISON, Wis. (AP) – The state Senate's chief clerk says his office has received two sexual harassment complaints against a senator or Senate employee over the last decade.
The Associated Press asked both the Assembly and Senate clerks for copies of all sexual harassment complaints against members and employees received since 2007. Both clerks denied the request last week citing victim and the accused'd privacy concerns.
Senate Chief Clerk Jeff Renk sent a follow-up response to The AP's request on Monday. He noted his office has received two complaints during that time span, one in 2009 and one in 2011.
The 2011 complaint was linked to a wrongful termination settlement the Legislature reached with a former Senate aide. Renk's letter didn't elaborate.