Walker Outlaws Soliciting Sexual Photos of Children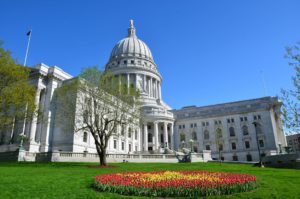 MADISON, Wis. (AP) – Gov. Scott Walker has signed a Republican bill that makes soliciting sexually explicit photographs from children illegal.
Under the bill, anyone between the ages of 18 and 21 who solicits photos from a child no more than three years younger would be guilty of a misdemeanor punishable by up to nine months in jail and $10,000 in fines. In all other instances solicitation of such photos from a minor is a felony punishable by up to three-and-a-half-year and $10,000 in fines.
The bill's chief Assembly sponsor, Rep. Andrew Jacque, says the bill gives prosecutors the ability to charge someone who requests such photos, allowing detectives to expand sexual predator investigations.
Walker signed the bill Friday at a Mount Pleasant police station.