Partnership Provides Narcan to UW Campuses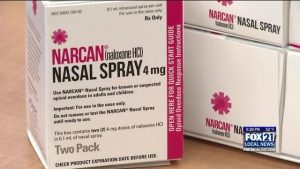 MADISON, Wis. (AP) – The overdose-reversing drug Narcan will be available for use by security officers on all University of Wisconsin campuses.
Attorney General Brad Schimel joined the UW System President Ray Cross to make the announcement Wednesday. A partnership with the pharmaceutical company Adapt Pharma will make a nasal spray version of Narcan available for free at 10 UW campuses. Narcan is already available under existing partnerships at the other three campuses.
Schimel says UW is the first in the country to have Narcan available to the entire university system.
Cross says he's aware of only two people in the past decade on UW campuses who have overdosed from heroin. But Cross says given that overdoses are spiking nationwide, it's resonable to expect they will go up on the UW campuses as well.