Truck Breaks Through Ice on Grand Lake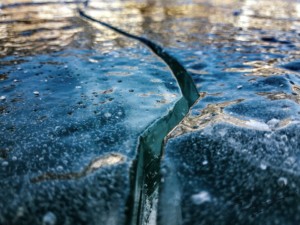 SAGINAW, Minn. – Early Wednesday afternoon, the St. Louis County Sheriff's Office responded to the report of a truck going through the ice on Grand Lake.
According to authorities, the incident happened just after 12:33 p.m. The report indicated that a truck went through the ice and two occupants of the vehicle were able to exit the truck before it went under water.
Two men, a 32-year-old of Burtrum, Minnesota and a 66-year-old of Grey Eagle, Minnesota, were heading out onto the lake to go fishing, and reportedly checked the ice depth near the boat landing and reported the depth to be 10 inches. Authorities report where the truck went through, the ice was only approximately three inches thick.
The St. Louis County Sheriff's Office has responded to multiple reports of motor vehicles going through the ice, and they are reminding the public that ice conditions in our area are unpredictable. Fluctuations in temperatures have not allowed for uniform ice formation and many areas of the lake are still unsafe.