Epic Restaurant and Lounge Announces It Will Close Saturday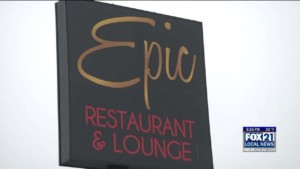 SUPERIOR, Wis. – Epic Restaurant and Lounge announced they will be closing the restaurant on Saturday, Dec. 23.
The announcement came on their Facebook page Monday.
"Unfortunately, for both business and personal reasons we find that we need to close our doors to regular dining business on the close of business on Saturday evening, 12/23/17," the Facebook post stated.
Epic states that it will open for one last event on New Years Eve for a "Chef's Choice Smorgasbord Buffet," according to the restaurant, and details are still in the works for the event. The last "hurrah" calls for reservations, which can be made by calling 715-718-5677 ext. 1.
Epic opened its doors in May 2016 at 3223 Tower Avenue.