Minnesota Unemployment Rates Drop to Lowest Level Since 2000
Duluth Has Seen an Increase of 1.5 Percent in Job Growth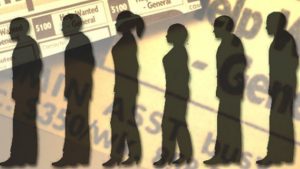 DULUTH, Minn.-Minnesota's unemployment rate fell to 3.1 percent in the month of November, the lowest it's been since the year 2000.
Trade, transportation, and utilities led all sectors in November with 2,300 new jobs.  Jobs in hospitality, manufacturing, and government have all dipped, however.
"The overall number of unemployed Minnesotans fell below 100,000 last month for the first time since March 2001." said DEED Commissioner Shawntera Hardy. "While the state lost jobs in November, Minnesotans are continuing to find work in an improving economy."
In Duluth, the amount of jobs increased by 1.5 percent over the last year.