Wisconsin Woman Dead Following Snowmobile Accident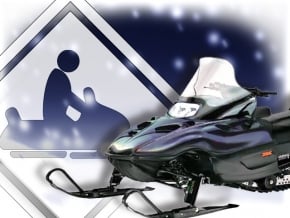 BESSEMER, Mich. – A 51-year-old Wisconsin woman is dead after a snowmobile accident Friday.
According to the Gogebic County Sheriff's Office, the report came in just before 11:30 Friday morning.
The accident happened on Powderhorn Road just north of US Highway 2. The initial investigation by police indicated that a group of snowmobiles were traveling southbound in the unplowed right of way when the woman, identified as Michele Megard, of Hudson, Wis., lost control of her snowmobile and rolled into the ditch. She was struck by another member of her group.
Megard was transported to an Ironwood hospital where she was pronounced dead.
Alcohol was not believed to be a factor and the accident remains under investigation.